Candleman: The Complete Journey Review | BacklogCritic
Added: 19.02.2018 9:51 | 0 views | 0 comments


BacklogCritic: "Boasts all the facets of good solid platforming and oozes enough craft and charm to set it well above most other games of its genre."
Frozen Daum
Added: 19.02.2018 5:53 | 0 views | 0 comments



http://img-hws.y8.com/cloud/y8-thumbs/72325/big.gif Disney movie "Frozen" in style, "Frozen," adapted from the Danish writer Hans Christian Andersen fairy tale "The Snow Queen." The story is about a winter spell to make the Kingdom is permanently covered with ice and snow, optimistic fearless Anna and love of adventure mountain Christophe and his team set out reindeer partner, start a magic endless journey twists and turns of big adventure to find Anna sister - Huang Hou Aisha snow, ice cracked her spell.
Shadowscape
Added: 18.02.2018 4:54 | 0 views | 0 comments



http://img-hws.y8.com/cloud/y8-thumbs/56016/big.gif You are trapped in a world of shadows. You need to escape from it, but it won't be easy. There's a long journey ahead and many obstacles along the way. You will earn lives just by moving, but don't delay as it may turn against you.
Puzzle Freak II
Added: 18.02.2018 2:54 | 0 views | 0 comments



http://img-hws.y8.com/cloud/y8-thumbs/86624/big.gif The competition of the brains is on again. How big is your brain? Your challenge in this game is to go around the playing board as quickly as possible by completing various puzzles. The faster you complete a puzzle, the more IQ points you get. IQ points are also affected by the relative difficulty of a puzzle. There are 4 types of puzzle squares you can land on, ranging from easy to very hard. There are also chance squares on the board, which may help you on your journey to the finish line. Can you win and get to the finish line first?
Secret Kingdom Defenders Review | Touch Tap Play
Added: 17.02.2018 20:53 | 0 views | 0 comments


Touch Tap Play writes: "Secret Kingdom Defenders starts off nicely. Youre a young monk on a long journey, but along the way youre going to need some close friends to overcome the problems you find along the way."
Fe review: In tune with nature | BGR
Added: 17.02.2018 16:51 | 0 views | 0 comments


In an age when games have no choice but to explain all of their arcane controls, upgrade systems, progression loops and ancient lore, Fe is a pleasant respite. There are no tutorials, walls of text, branching paths or chatty NPCs. In Fe, its just you and a vast, dangerous forest, filled with mysteries that youll uncover on your journey.
Journey Of Life - pre-alpha demo
Added: 17.02.2018 5:24 | 0 views | 0 comments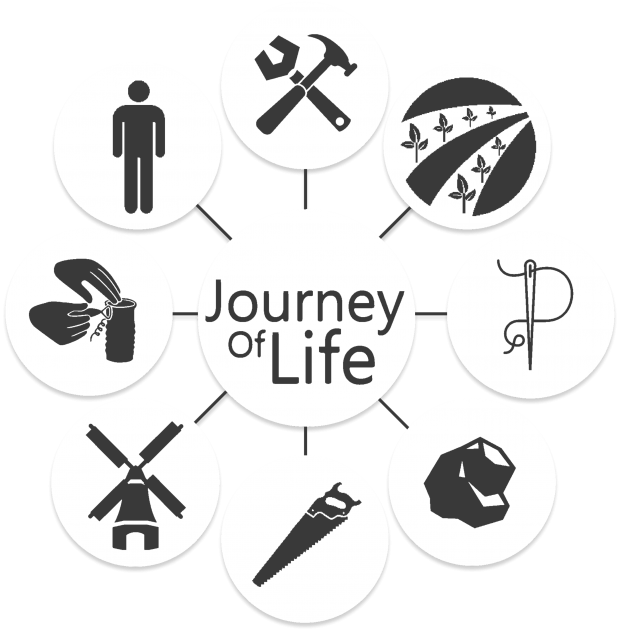 We are posting our first build. Please try it and leave a comment how it works on your pc. Try to craft tool, build and chop down trees. We will update it with new content in few days.
Puzzle Princes
Added: 17.02.2018 3:54 | 0 views | 0 comments



http://img-hws.y8.com/cloud/y8-thumbs/82120/big.gif Do you have what it takes to battle against zombies, monsters and other bad guys in this amazing looking puzzle battler? Taking on the game mechanics of Collapse and combining it with the versus battling of Puzzle Quest, you are set on a journey to save the kingdom with the aid of destroying magical groups of orbs. Only you can control this mage to victory.
5 Tips For Monster Hunter World Beginners
Added: 17.02.2018 0:51 | 0 views | 0 comments


Enricko: To those of you who are just getting into the franchise, youll find that Monster Hunter: World is one of the best ways to start. However, this isnt a game that will hold your hand all throughout, so its best to know a couple of things before heading over to the new world and facing those big baddies. With that said, here are a couple of tips that should help you out in your Monster Hunter journey!